ECOMMERCE – THE SUCCESS STORY OF NEW ZEALAND
In: Design
3
Mar
2011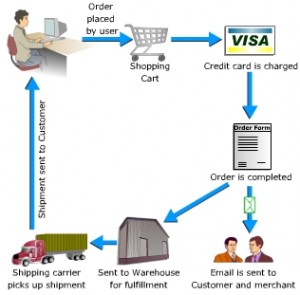 Online shopping in New Zealand is  very popular. 1.4 million Kiwis shopped online in 2010.Kiwis are shopping for wide variety of products and services. The most popular purchase are in sectors of airlines tickets, books & magazines, entertainment tickets, clothing and accessories, beauty, health, tyres , computer software and CDs/DVDs.
Before people  buy online they surf and research before deciding on the purchases. Prices are compared. Product features and product quality is compared. Preference is given to local online vendors instead of international chains.
 Most of the new retail companies want to establish ecommerce websites to launch their business. Everyone wants a share of the online market pie because it costs less, its universal and its 24/7 with widest possible reach through complete global market.
On the flip side, even consumers want to try out ecommerce websites as an shopping option because its cheaper, easier and convenient.
But there is always a dilemma with new entrants in ecommerce business how to make their ecommerce websites successful
SEO is one option but its very long drawn and uncertain
Here are three simple suggestion to enhance the business on the ecommerce website and make the sales take off
1.Trade Me Promotion-
Trade me is a very successful way to promote your ecommerce products. Place some of your products for auction with buy now same as the starting price. You can mention your website url in the product description so that people can visit the website for wider selection and range . A few such successful selections will result in increased targeted traffic to the website. Constant regular auctions in trade me can result in good marketing and advertising for the ecommerce website. 
2.Facebook and Twitter promotion
Create an attractive Face book page. Invite and search for your clients to make them fans in Face book page. Offer a reciprocal fan following to clients to increase fan base. Make company special offers like discounts, promotions or freebies to make the facebook attractive to clients and fans. Regular twitter updates about latest in company can attract followers who will help in business promotions and business advertising.All social networking sites are an important source of business networking and marketing
3.Vehicle Advertising
Finally a simple yet very effective way to market your ecommerce website to have car wraps and stickers advertising your website. In this days of traffic jams, car graffiti can be interesting source of respite and humour. Make your car advertising witty and humorous to give people a reason to smile and remember your ecommerce website with happy feel